Fulbari Land Port at a Glance
Land Port Fulbari is located in the Jalpaiguri district of West Bengal along the international border between India and Bangladesh.
The major commodities exported via LCS Fulbari are stone builder, machineries, non-basmati rice, wheat, maize, fruits and machineries. The major commodities imported are bricks, cotton waste, float gas, furniture, battery, lollipop, litchi drinks, mango drinks and candy.
Fulbari is also an import port for facilitating transit of Bhutanese merchandise trade with third countries.
Land Port Fulbari is located near National Highway (NH)-27 which is 1.8 kms away. Fulbari is connected to Nepal through Land Port Panitanki via Asian Highway 2. Fulbari is also located near the new Jalpaiguri railway junction.
The status as of September 2021 is that LPAI has prepared the Detailed Project Report and has identified 55.2 acres of land for development of Land Port . The State Government of West Bengal has been requested for initiating the process of Land Acquisition.
Location Identified for Fulbari Land Port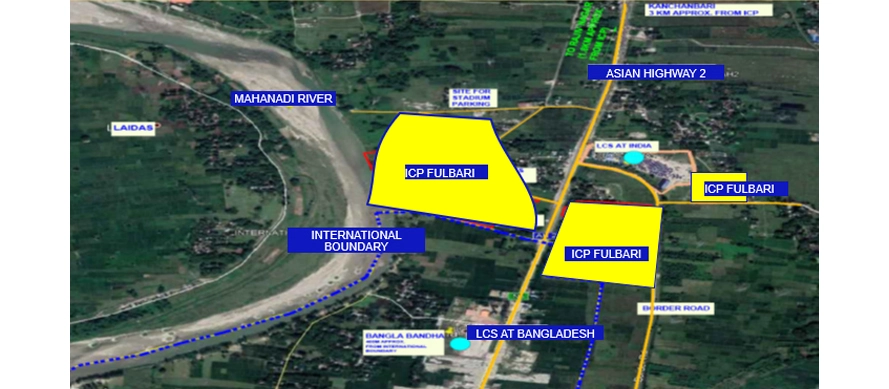 Master Plan – Fulbari Land Port