ICP Sunauli at a Glance
ICP Sunauli is located in the Maharajganj district of Uttar Pradesh along the international border between India and Nepal.
The location of ICP Sunauli is extremely significant as it is an important exit point in the Buddhist circuit and is in close proximity to popular Buddhist tourist Centre such as Lumbini i.e birthplace of Gautam Buddha in Nepal.
The ICP is spread over a total area of 115.5 acres.
The status as of September 2021 is that Architectural & Design Consultant has been appointed for providing engineering services at the ICP and the construction work is expected to commence once land acquisition is complete.
Master Plan- ICP Sunauli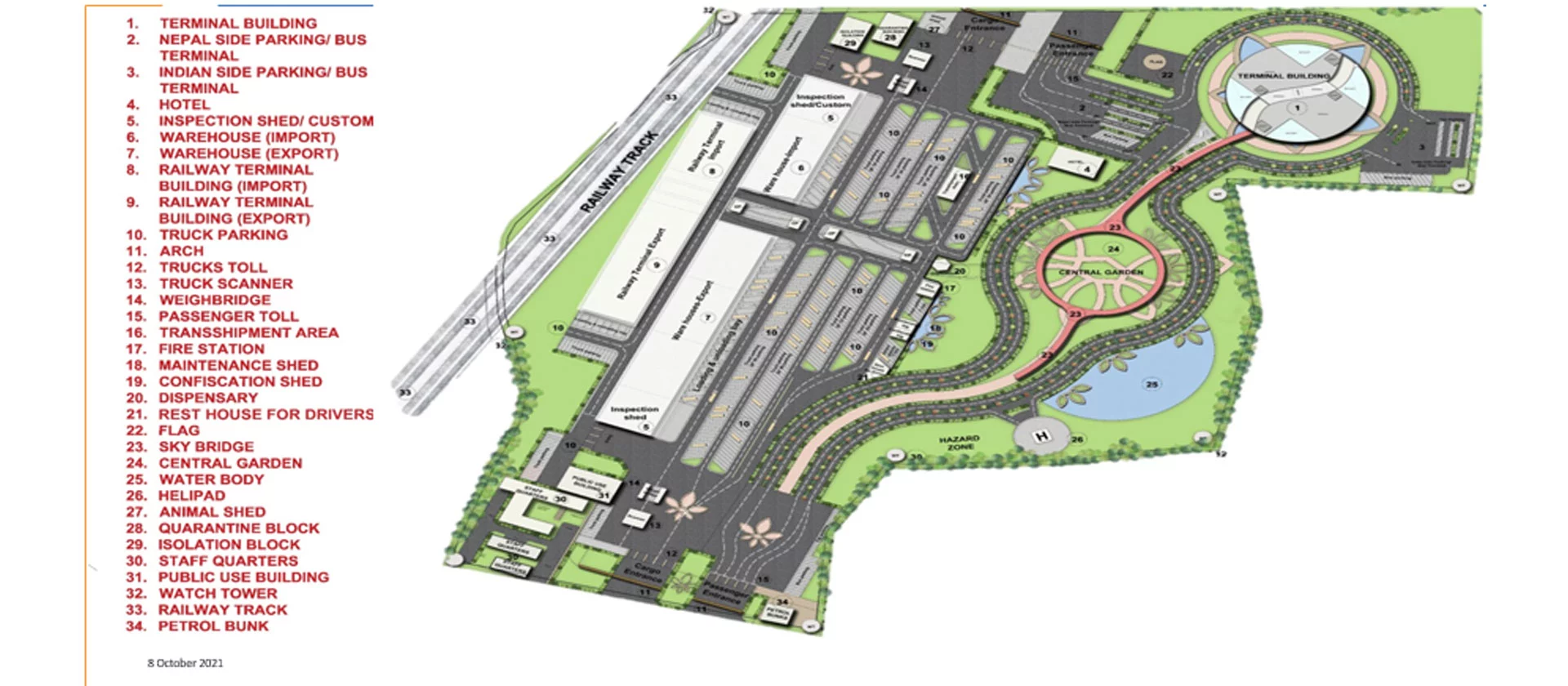 Master Plan- ICP Sunauli