Sabroom Land Port at a Glance
Land Port Sabroom is located in the South Tripura district of the state of Tripura along the international border between India and Bangladesh.
The proposed Land Port is strategically located at the southern-most tip of Tripura State and has a vital role in linking India and Bangladesh, both through the road and railway link.
Sabroom is directly connected to Chittagong port of Bangladesh through Maitree bridge on River Feni which is about 75 km from the proposed Land Port.
On 9th March 2021, Hon'ble Prime Minister of India Shri. Narendra Modi laid the foundation stone of Land Port at Sabroom through video conferencing.
The status as of September 2021 is that Architectural and Design Consultant has been appointed for providing engineering services at Land Port . Master Plan has also been finalized for Land Port Sabroom. The construction work is expected to commence once land acquisition is complete.
Master Plan- Sabroom Land Port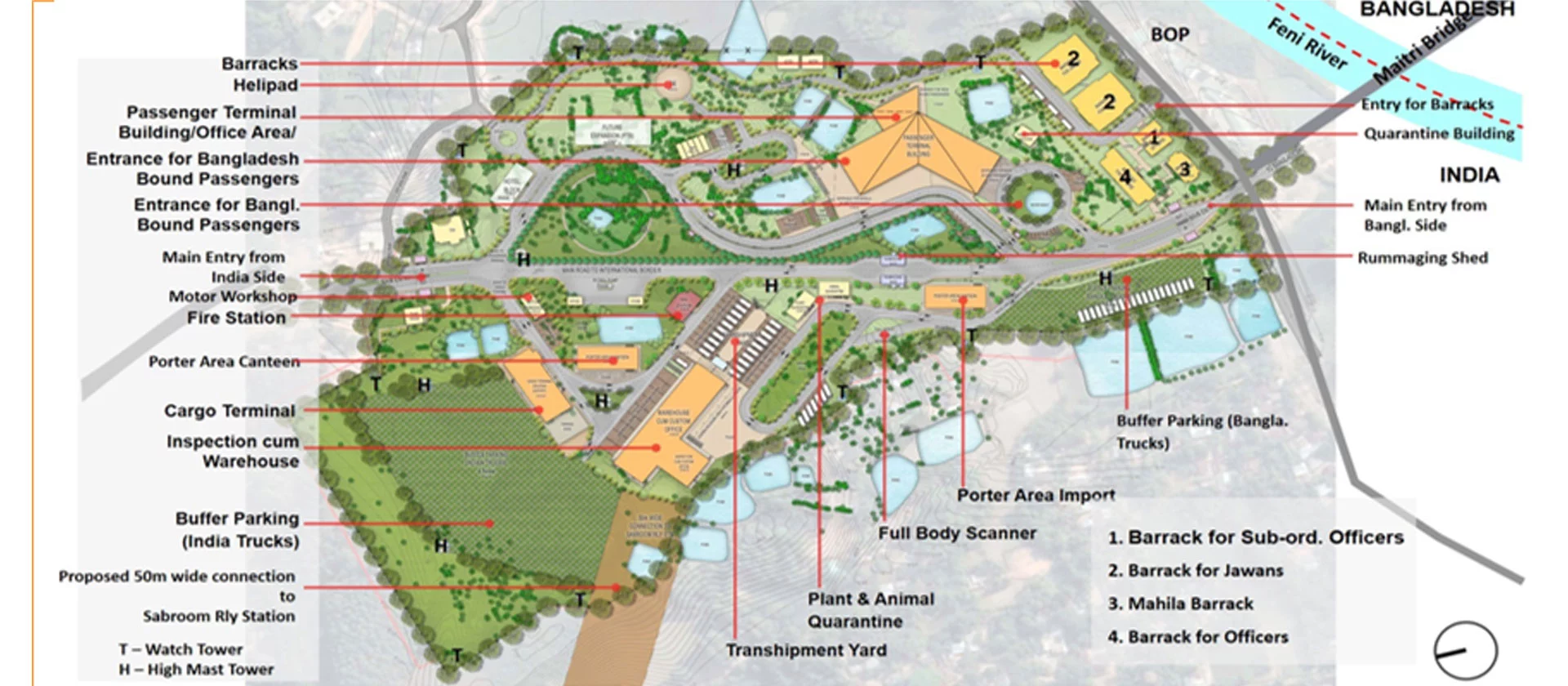 Master Plan- Sabroom Land Port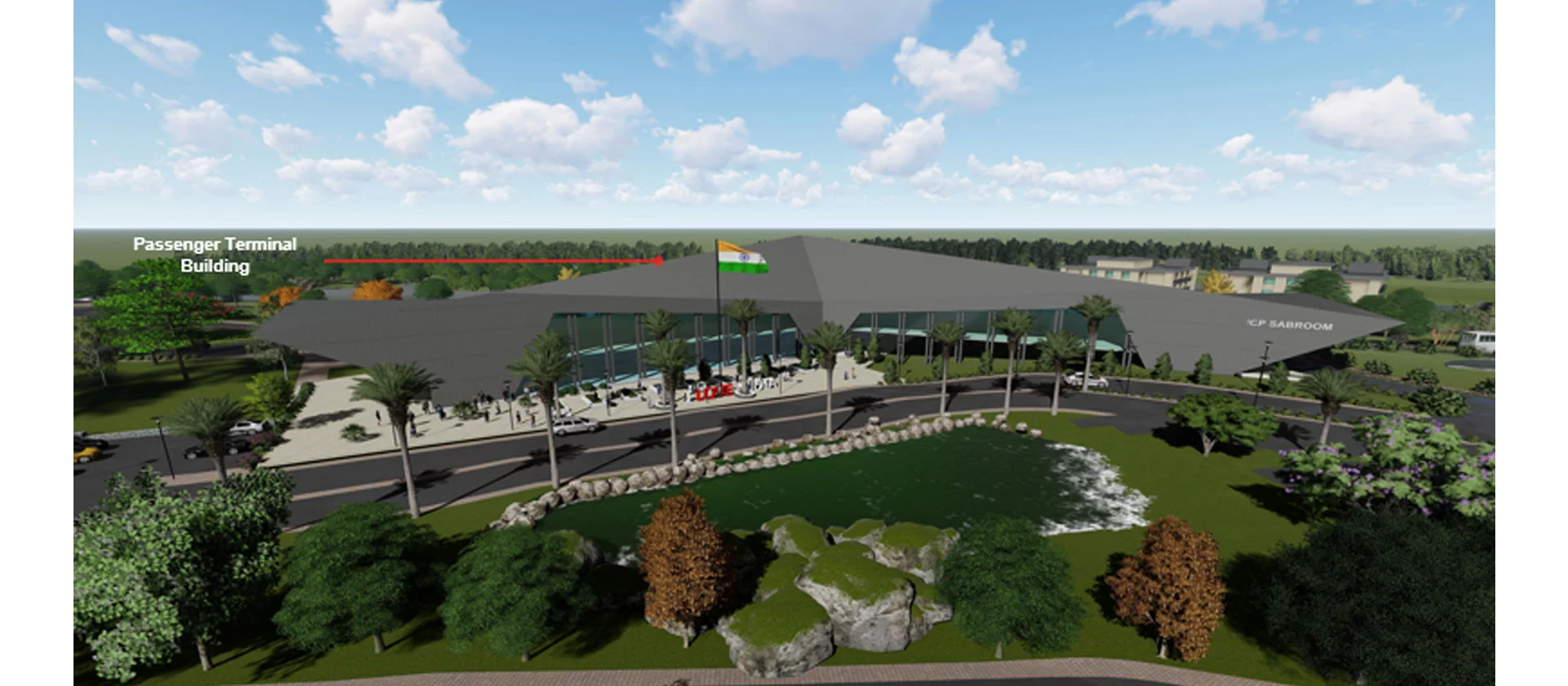 Master Plan- Sabroom Land Port
Progress Photos - Sabroom  Land Port