On India's land border of 15,104 kms, Land Customs Stations (LCS) are functioning with minimal infrastructure. Low scale infrastructure at these LCS is adversely affecting the facilitation of passenger and trade movement. The National Trade Facilitation Action Plan 2017-20 (Action Point No. 49), mandated LPAI to undertake a detailed gap analysis in infrastructure and resolve issues related to the logistics and infrastructure improvement at Land Custom Stations (LCS)/ Integrated Check Posts (ICP).
In our endeavour to comply with the provisions of National Trade Facilitation Action Plan 2017-20 and to utilize the cross-border trade opportunity, LPAI undertook an LCS evaluation study to identify the LCS that can be upgraded into an ICP.
We believe upgradation of LCS will help improve cross-border relations through deeper people-to-people contacts and a reduction in informal and illegal trading. It will also provide a boost to the border relations and positively impact the livelihoods of border communities.
For the study, 66 LCS were shortlisted across India. A three-step methodology was followed to evaluate them:

Identification
Twenty broad parameters were identified which impact feasibility of LCS to be upgraded into ICP. These included trade, connectivity, infrastructure facilities, international agreements, tourism potential amongst others.
Evaluation
A methodology was devised for each parameter to evaluate the performance of LCS on that parameter.

Validation
Field survey and desk research was conducted to validate the performance of the LCS on the selected parameters.
Based on field visits and interactions with allied stakeholders, some common improvement areas were identified across majority of LCS. Those include the following: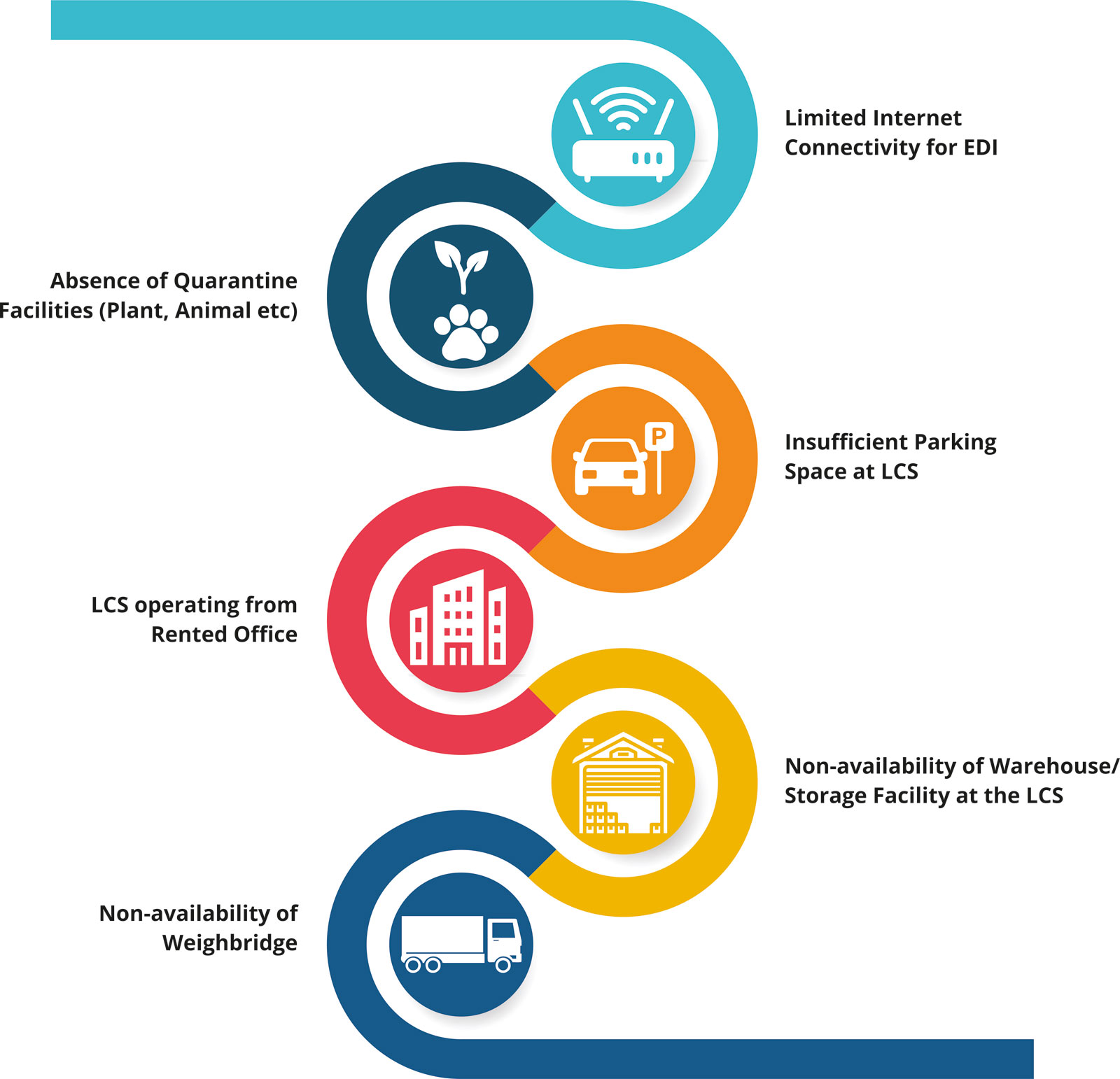 Based on the findings of the study, LPAI has prepared a phase-wise development plan for upgradation of all the LCS spanning ten years